In today's Manchester United transfer news, the top transfer targets for the Red Devils this summer have finally been revealed.
Manchester United are planning to strengthen their squad in the summer transfer window.
And players from Premier League itself, La Liga, and Bundesliga may all be headed for a Manchester United transfer.
Manchester United Transfer News – The Top Transfer Targets Are:
Rafael Varane
According to Manchester Evening News, the English club are interested in bringing in Real Madrid defender Rafael Varane.
Indeed, Varane is the priority option as the club want to sign an experienced defender to partner captain Harry Maguire.
As such, the Madrid club are ready to sell the Frenchman, who's had a moderate season at the Santiago Bernabeu.
Pau Torres
Villarreal defender Pau Torres made a serious impression on Manchester United during the Europa League final. He played an integral role in defeated Man Utd which led to Villareal winning the title.
And as they say, if you cannot beat your enemy, join them…or in this case, get him to join you!
Torres is thus on Man Utd's shortlist of five candidates to fill in the centre-back position.
Declan Rice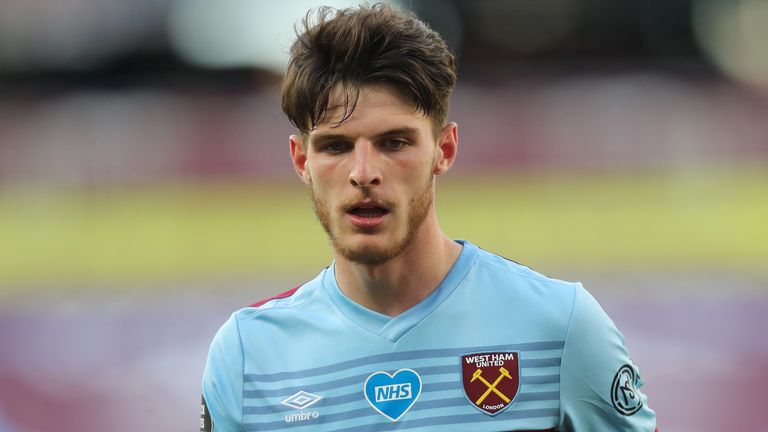 Another top-priority target for Manchester United is West Ham midfielder Declan Rice
However, many other clubs, Premier League or otherwise, also have their eye on him. Manchester City and Chelsea are also claiming stakes in the race for the Hammers' defender.
Plus, the purchase of Rice will be the most expensive if the deal goes through.
Finally, the 22-year-old's current contract with West Ham does not expire until three years from now.
Jadon Sancho
Borussia Dortmund midfielder Jadon Sancho has also caught the attention of Manchester United.
Actually, Sancho was a top-priority target for United last season as well but they could not sign him in time. Then, Borussia Dortmund kept surprising United with new and increased demands for the player's sale before the transfer window closed.
Now however, Dortmund have reduced the price of the Englishman, which makes him an appealing option for United yet again.